Tax Filing Center
Creates E-Files in the latest government mandated specifications every time with no hassle.
E-File Returns
Generates E-Files for SUTA, W-2s, 1099s, 940/941, New Hire, 401k, Local Act 32, EEO, and more.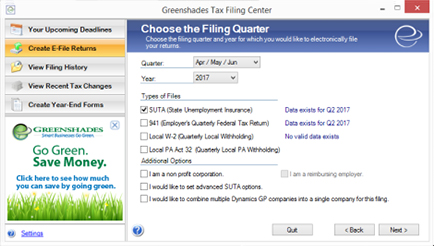 Calculate Due Dates
Use deadlines to calculate the appropriate due date and remind yourself when your returns and payments are due.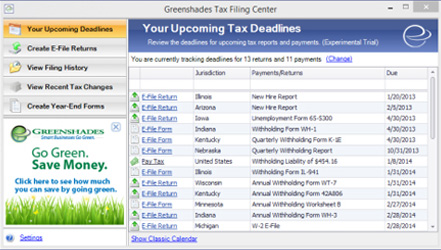 Edit Returns
If you need to alter a return or edit a value your accounting package doesn't support, we make it easy to do so.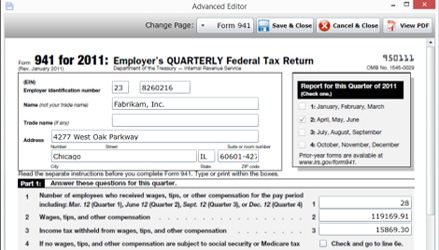 Simplify Submissions
Easy to follow instructions with screen shots on how to submit your returns.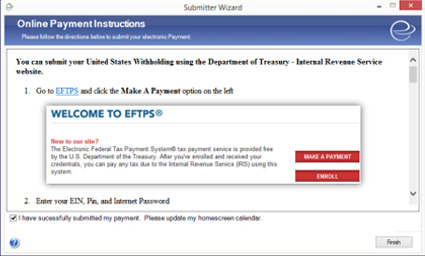 View Previous Filings
All E-Files created are stored for easy retrieval in case of audit or internal review.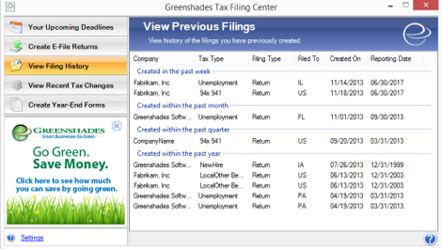 Year-End Forms
Easily load your W-2s and 1099s directly into our online distribution system for both electronic distribution or print and mailing.