Employee Services
Online self-service portal for employee paystubs, profile changes, HR documents, and more.
Profile Changes
Update your address, emergency contacts, dependents, and more.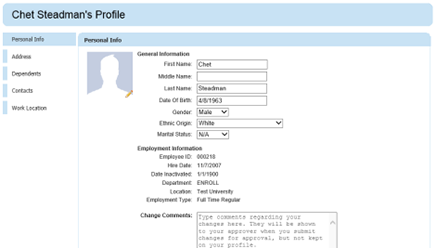 Employee Documents
Submit electronic versions of forms to easily update HR and payroll including W-4s and I-9s.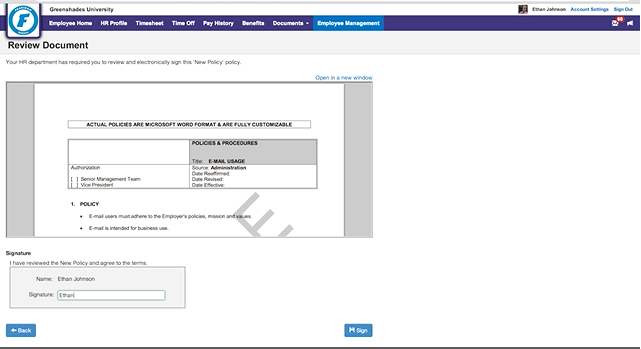 Time Off
View available PTO balance, request time off with manager approval, and see which other employees who will be off soon in your department.