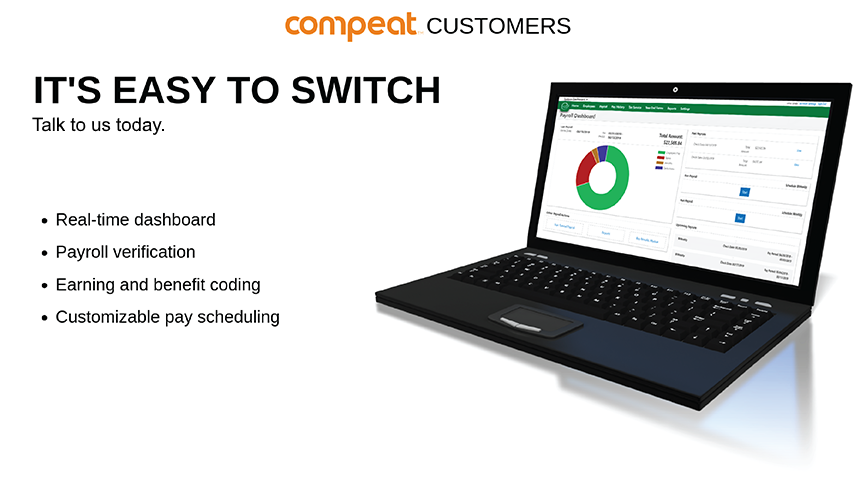 Greenshades Software has been proudly assisting Compeat customers with their payroll-related needs for over a decade. Our efficiency and compliance products are now available as an all-in-one solution, complete with payroll in the cloud, serving as a single source for employee data and related processing.


Greenshades HCM with Payroll
Modern Payroll
The centerpiece of the Greenshades HCM is a truly modern payroll module, created to save you time and to catch small mistakes before they become big problems.
Payroll Tax Services
Calculate deadlines, auto-generate payments, pay taxes directly, edit returns, track confirmations and retrieve confirmations from the government.
Tax Filing Center
Create accurate tax returns through e-filing on this cloud-based tool. Review filings, e-file returns, edit returns, and administrative access.
Employee Services
Online, self-service portal that gives employees access to paystubs, profiles, HR documents, tax documents, onboarding, timesheets, and expense reports.
Year-End Forms
Greenshades offers two options for year-end tax forms; we print and mail them for you, or you can distribute online through our YEF online distributions.
Benefits
Employees select their health insurance, retirement, and other benefits. Elections are updated in the payroll system for the next payroll process.
Request More Information